Principal's Welcome
Cadbury Sixth Form College is a Specialist Sixth Form in Birmingham, providing A Level & BTEC education for 16-19 year-olds from across the city and surrounding areas.
This year we are celebrating 40 years of delivering success for our learners in a diverse, inclusive, safe and friendly atmosphere.
Here at Cadbury Sixth Form College we pride ourselves on offering young people an extensive range of over 50 advanced level subjects in an environment that is designed to exclusively meet the needs, interests and aspirations of the young adults we serve.
We're excited by the new STEM centre, which will provide students with even more opportunities to study in state-of-the-art facilities. The new building will allow students to get hands on and see what
industry looks like, preparing them for life after college — whether that be for university or straight into a job.
Our website will give you an introduction to Cadbury Sixth Form College, but the best way to find out is to visit us in person at one of the open events that we organise. We look forward to welcoming you to Cadbury Sixth Form College.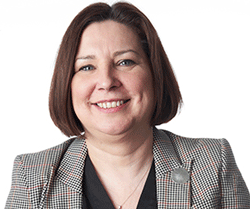 Julia Stevens BSc, MSc
Principal